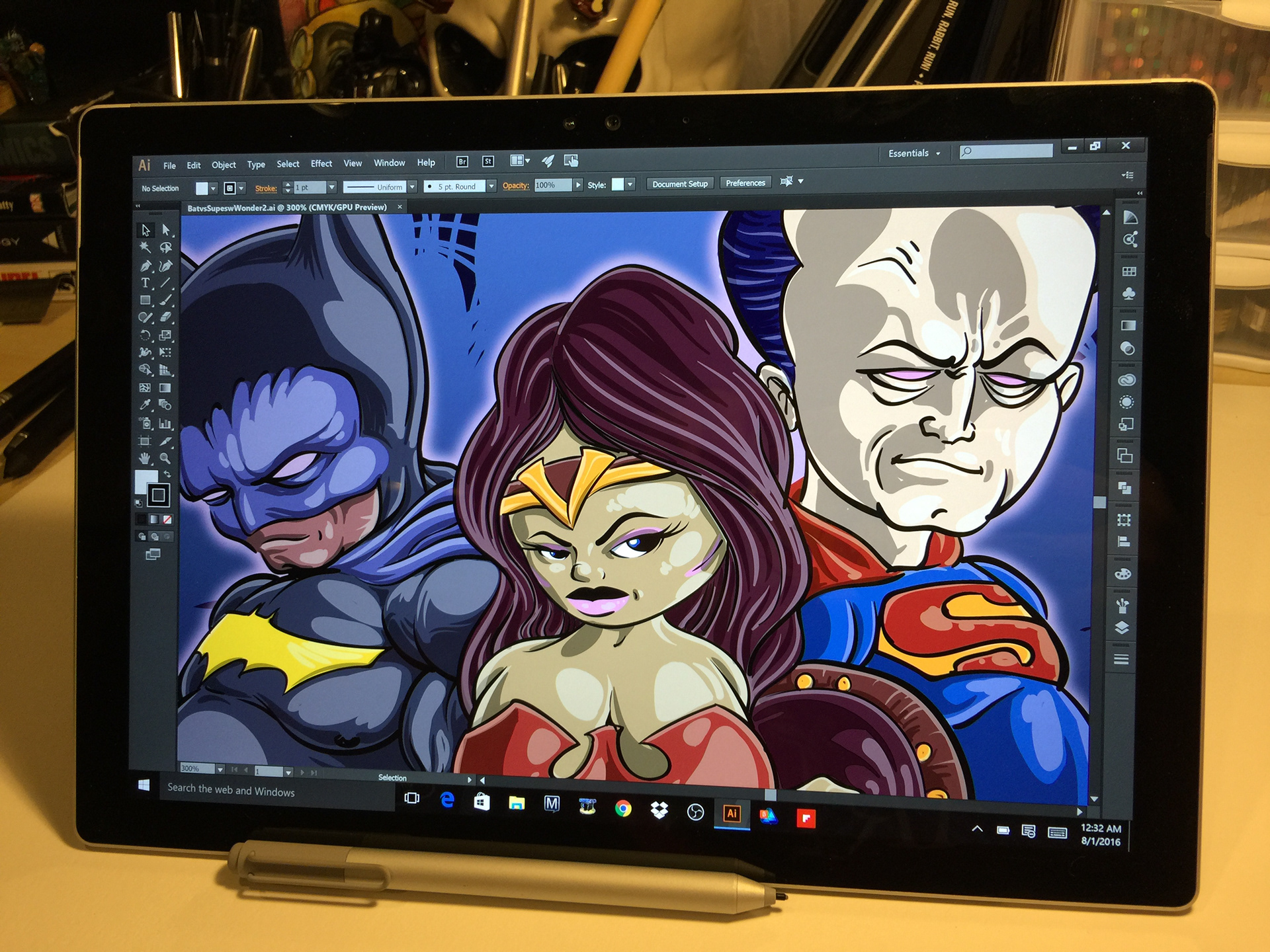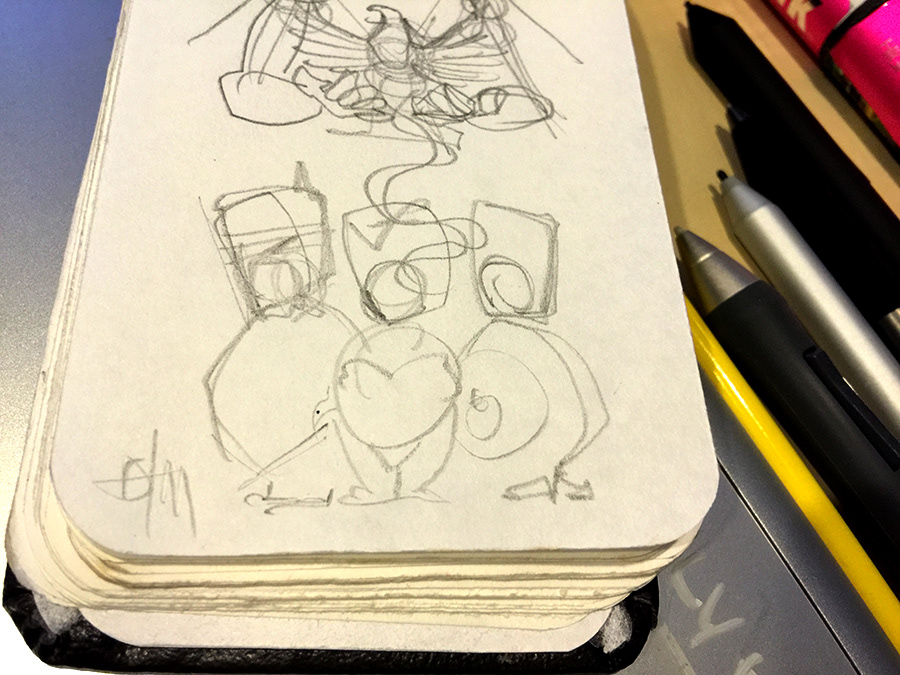 Batman vs Superman inspired by the Dawn of Justice poster featuring WonderWoman. I decided to give it a twist, as you can tell, by making them plus size superheroes!
I first sketched out the idea on my carry-everywhere-i-go sketchbook so i can visualize on paper what I saw in my mind. I then began the digital illustration in Adobe Illustrator with the Microsoft Surface Pro 4 using the Microsoft Pen.
Take a look at my process and send me some feedback in my social medias. 
@DeltaTangoMike and @VectorMaestros 
Enjoy!
I started off with a sketch of the figures in Adobe Illustrator. I use the blob brush tool in this process.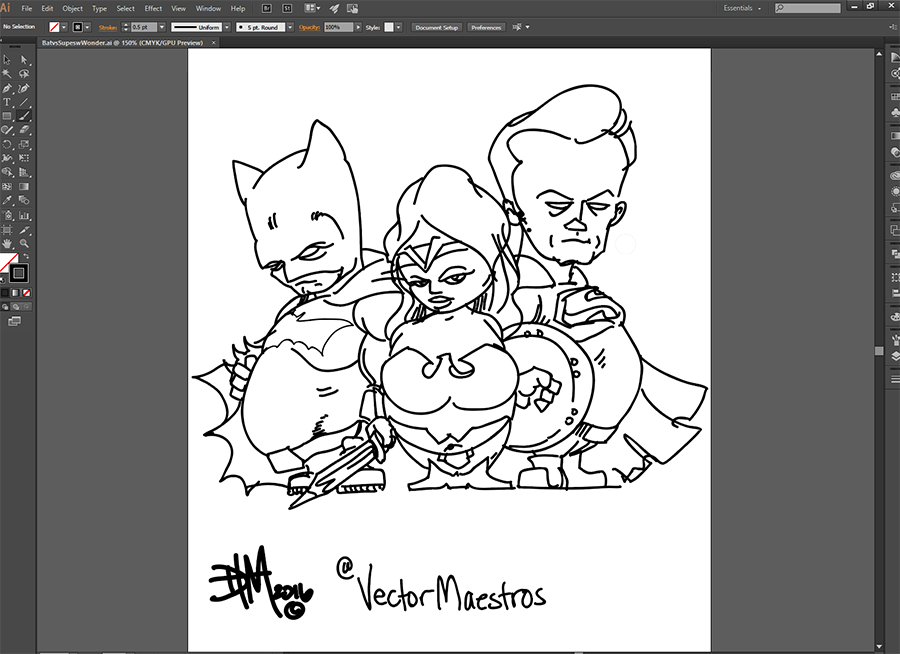 I created a second layer to clean up the lines and establish some of the accessories and details again with the blob brush tool.

WonderWoman was first to show off the linework used in the illustration.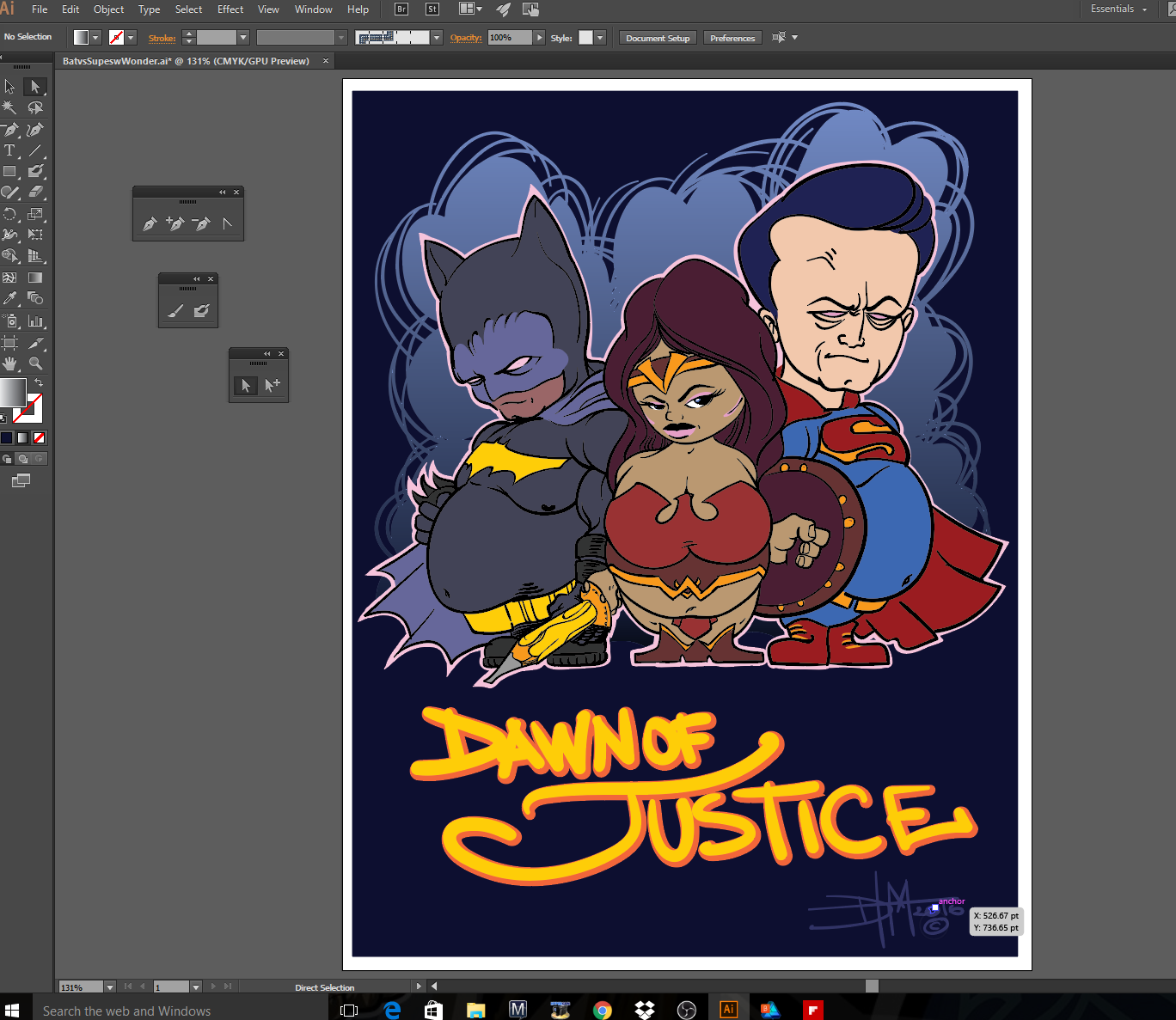 At this point I have drawn all three characters and colored in the flat colors using the pen tool and blob brush tool. The background is halfway in so I can move on to the details.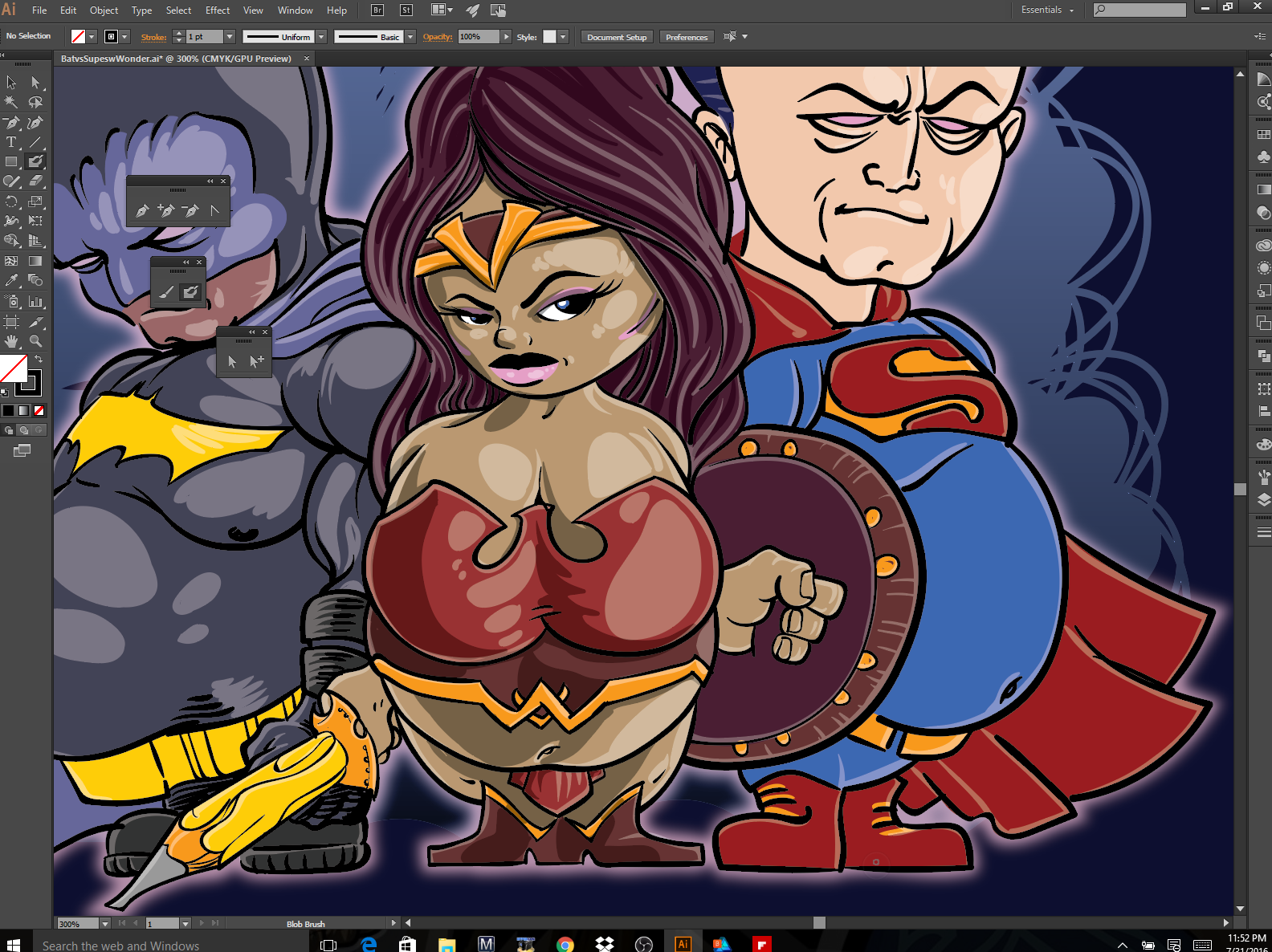 The highlights and shadows are in and now we can see the characters come to life. It's a bit slow and tedious to get the lighting right but it's worth it. Blob brush tool.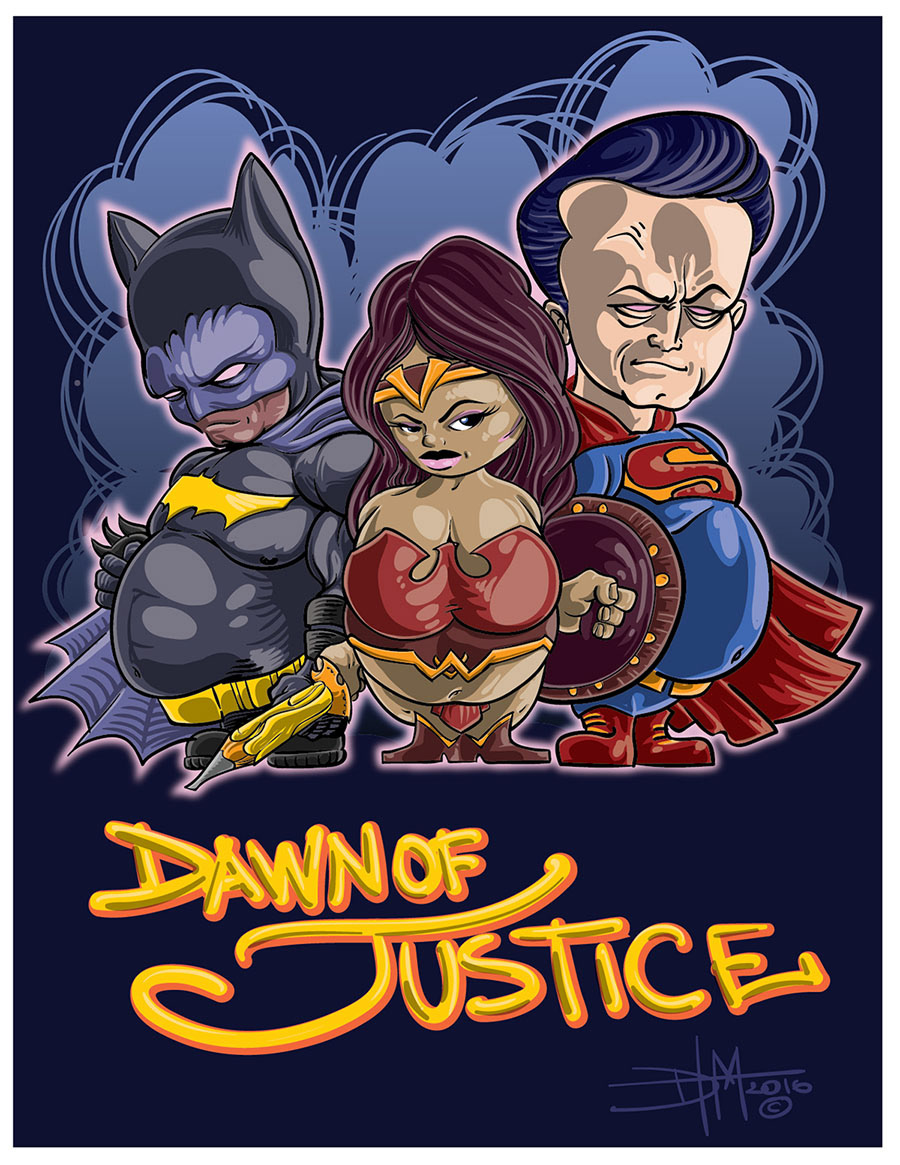 And here is the final version. Please post your feedback!