I created an online Adobe Illustrator course for my students and my wife had the idea for me to create a series of characters to visually improve some of the boring looking pages in the course. 
So a caricature of myself is what it has become and I like using Adobe Illustrator Draw on the iPad Pro to quickly draw the caricatures and add them to the course. 
My Vector Maestros online course also includes hours of free tutorials and insight available at our YouTube channel, look for @VectorMaestros, follow, subscribe and share! 
- DTM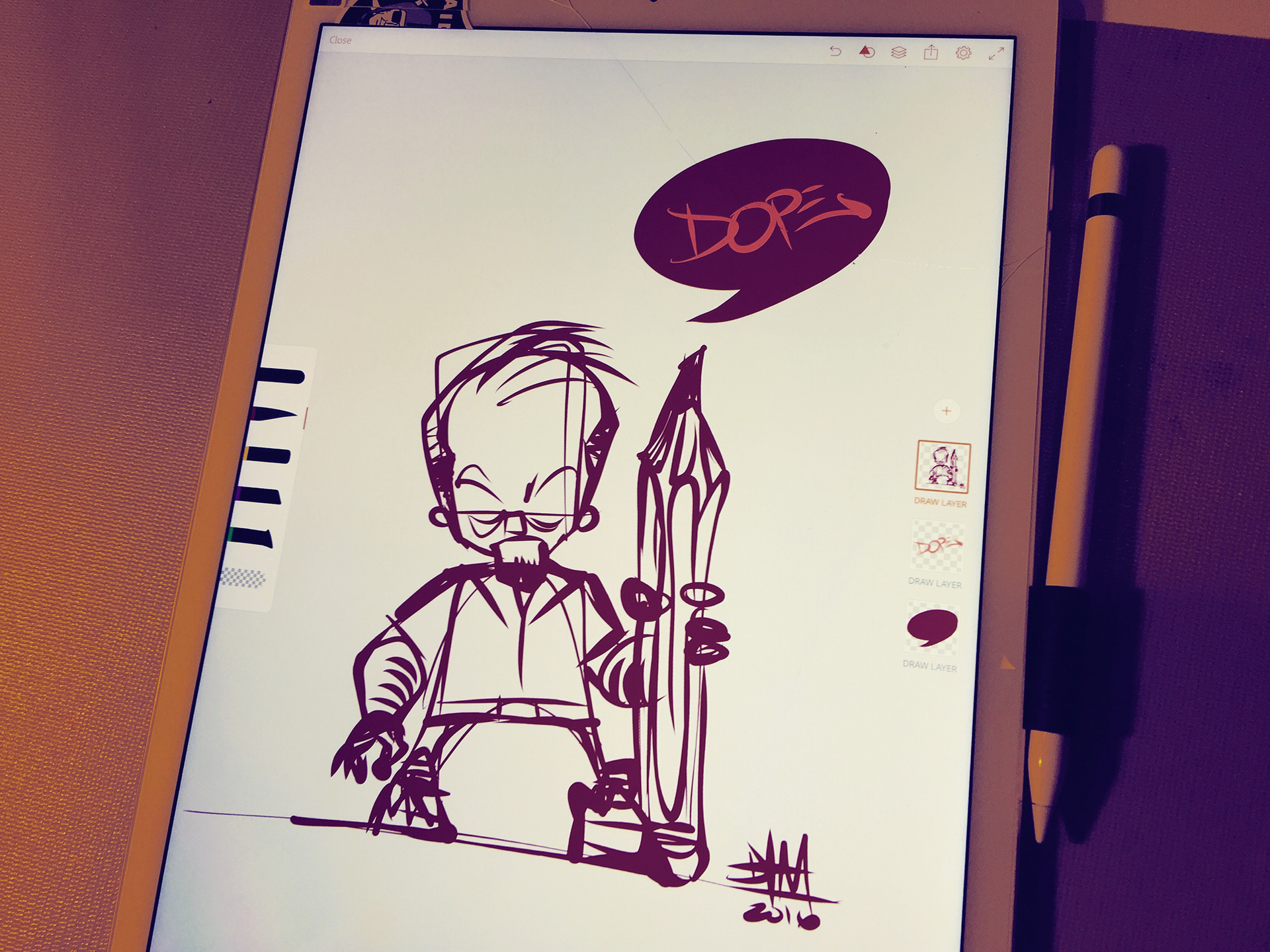 the initial idea on the iPad Pro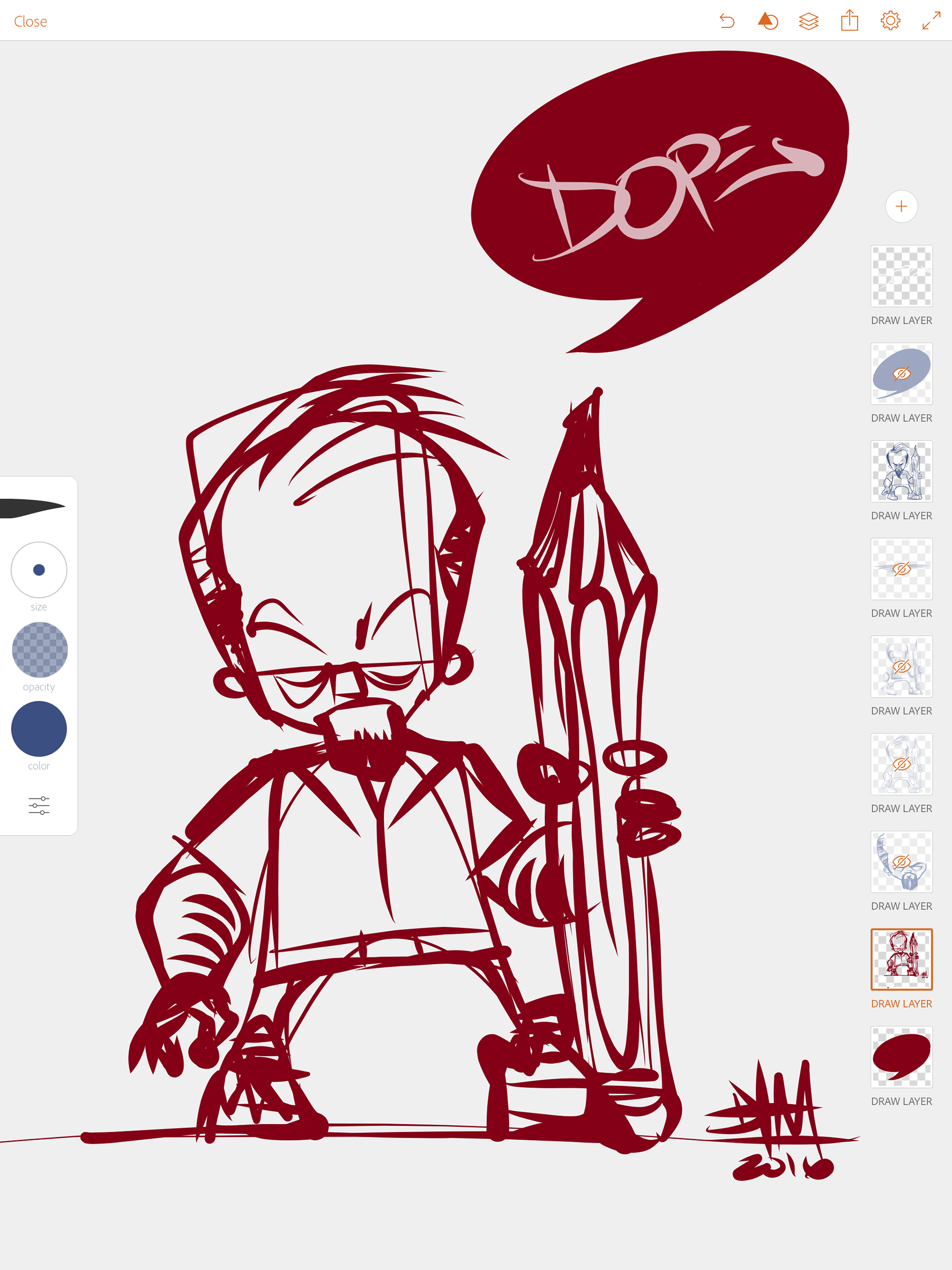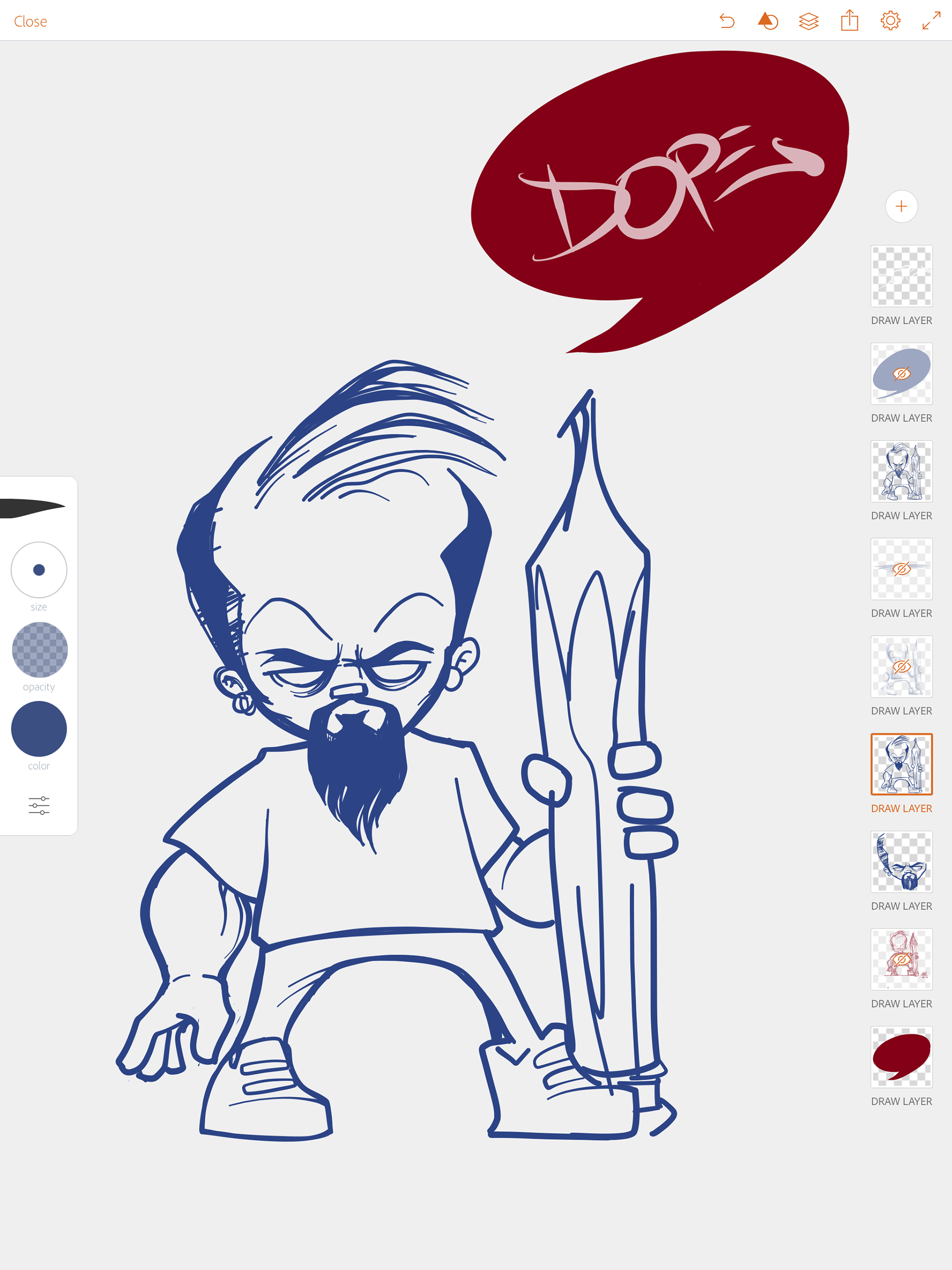 I like the improvements on Adobe Illustrator Draw and how it helps me use layers to build my drawing.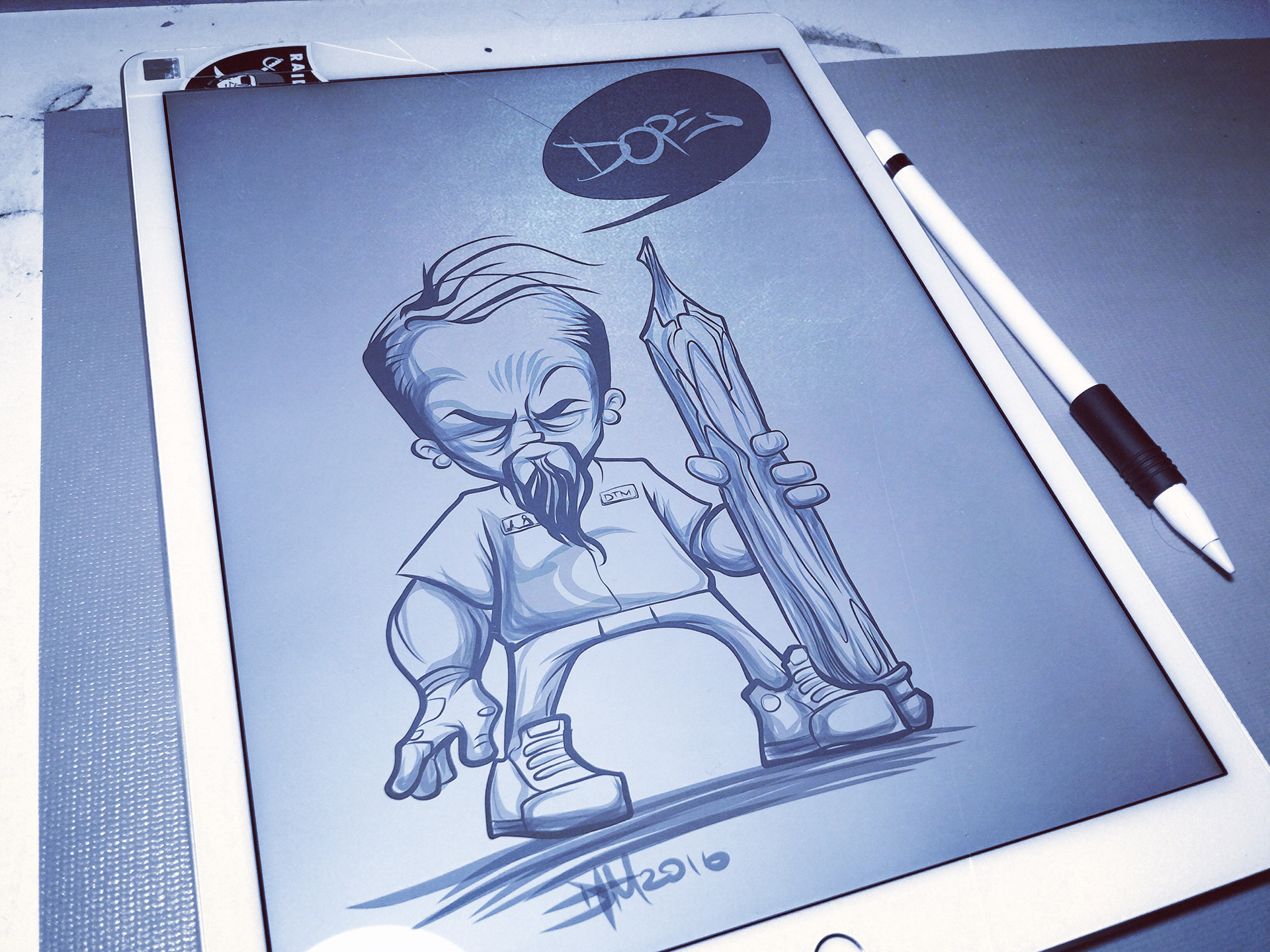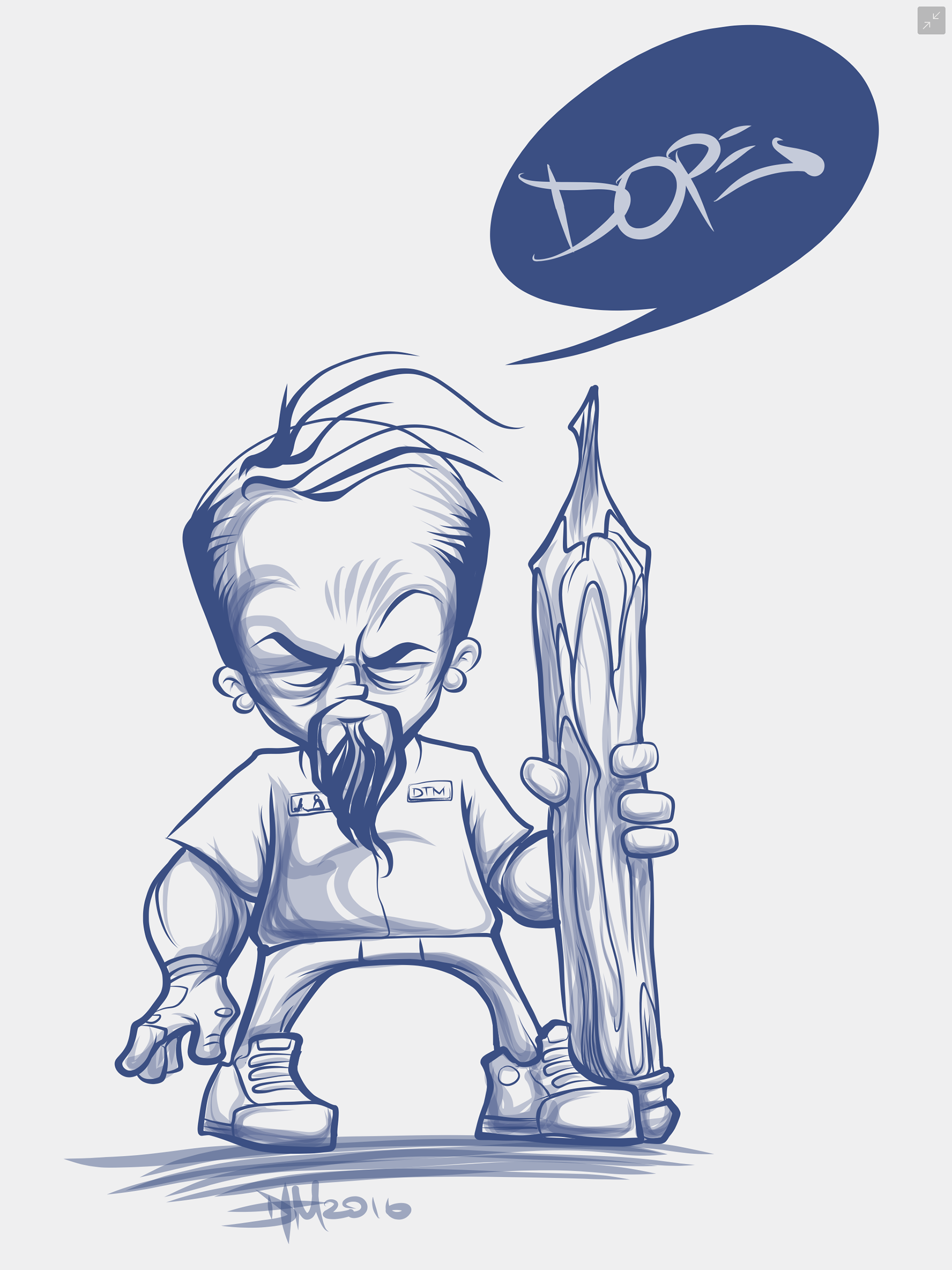 I am going to start using more halftones to give the caricature dimension. 
Look out for more art! www.vectormaestros.com