2017 is the year of digital illustration where I challenged myself to draw every day on the Surface Pro 4 and Sketchable App. I sketch a lot and I want to improve my drawings, read more about that
personal challenge here. 
In my daily work schedule I look for time I can spend doodling my own ideas. Some of those doodles turn to an actual finished illustration. Here is an example of one of those doodles the became a finished illustration.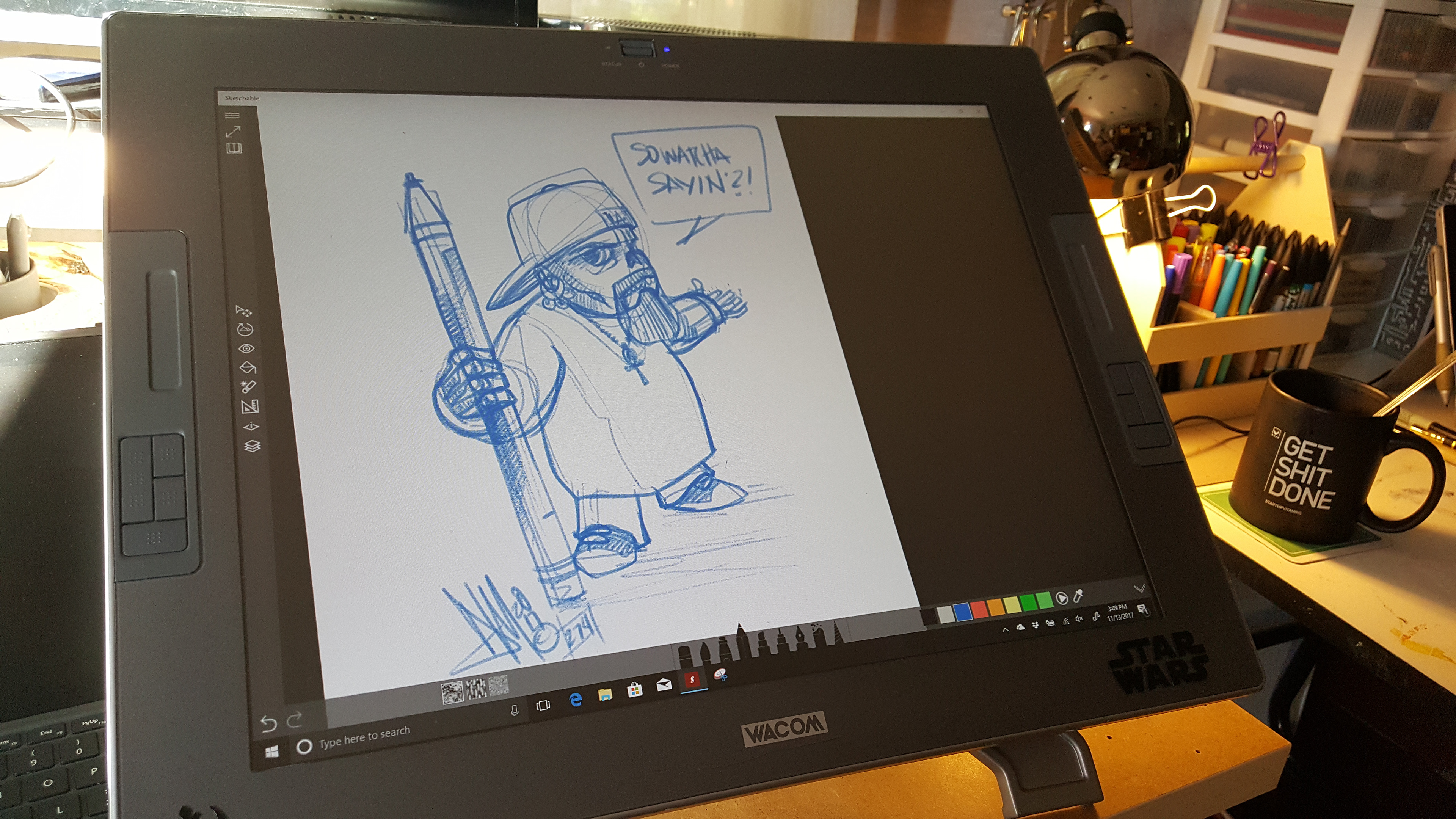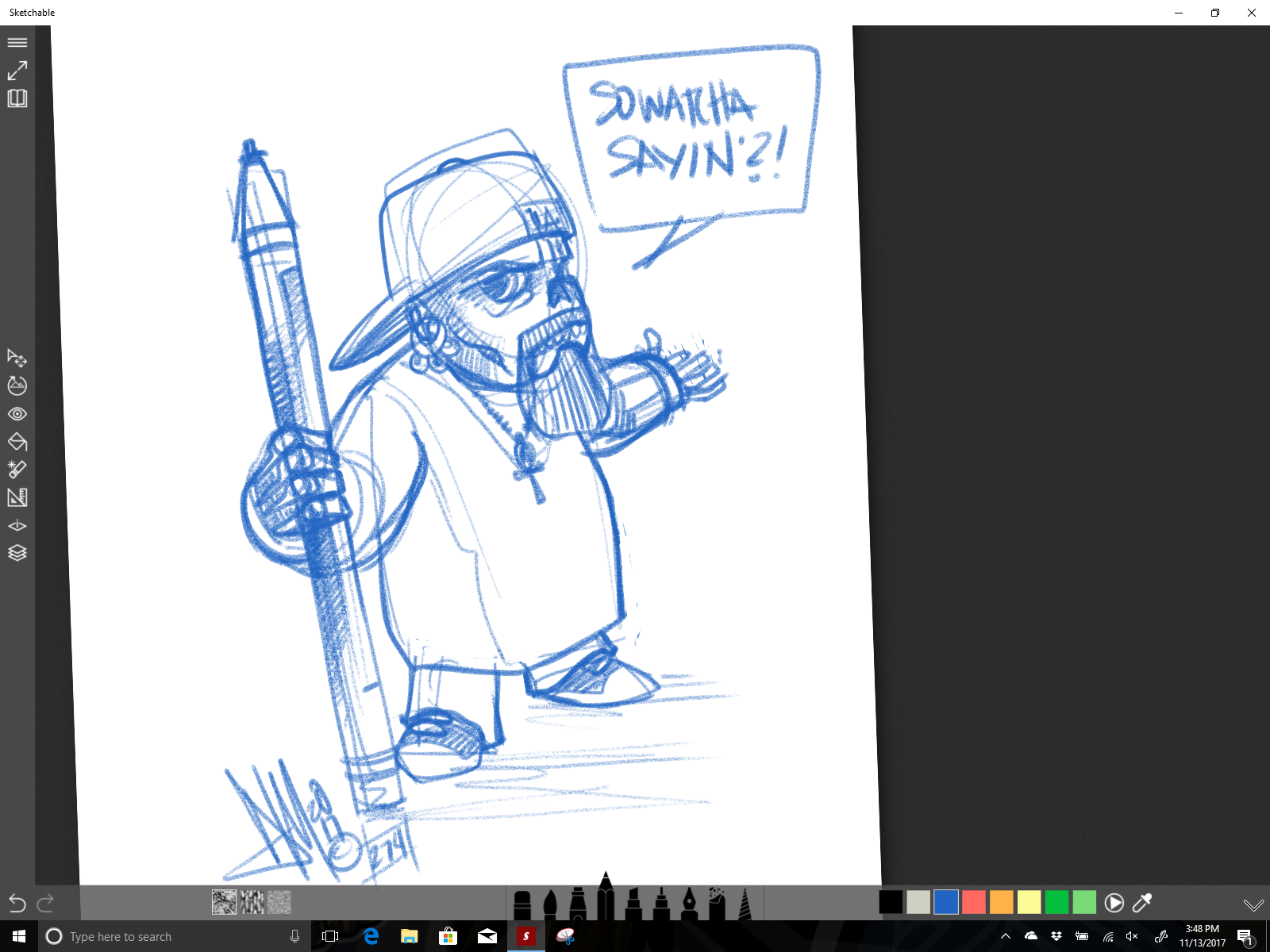 I started the sketch on the Microsoft Surface Pro 4 with Surface Pen as a doodle. I thought it would be cool to have a Skully character that looked like me with a big Surface Pen on its hand and that's it. However, once I finished the doodle I felt the need to see this become a finished drawing. 
Here comes the iPad Pro and Apple Pencil. I like drawing on everything and Adobe Illustrator Draw allows me to draw vector illustrations right on the screen that I can then export to Adobe Illustrator. 
I am software and hardware agnostic, I could also use the Surface Pro with Adobe Illustrator and draw right on the screen, but I like mixing it up!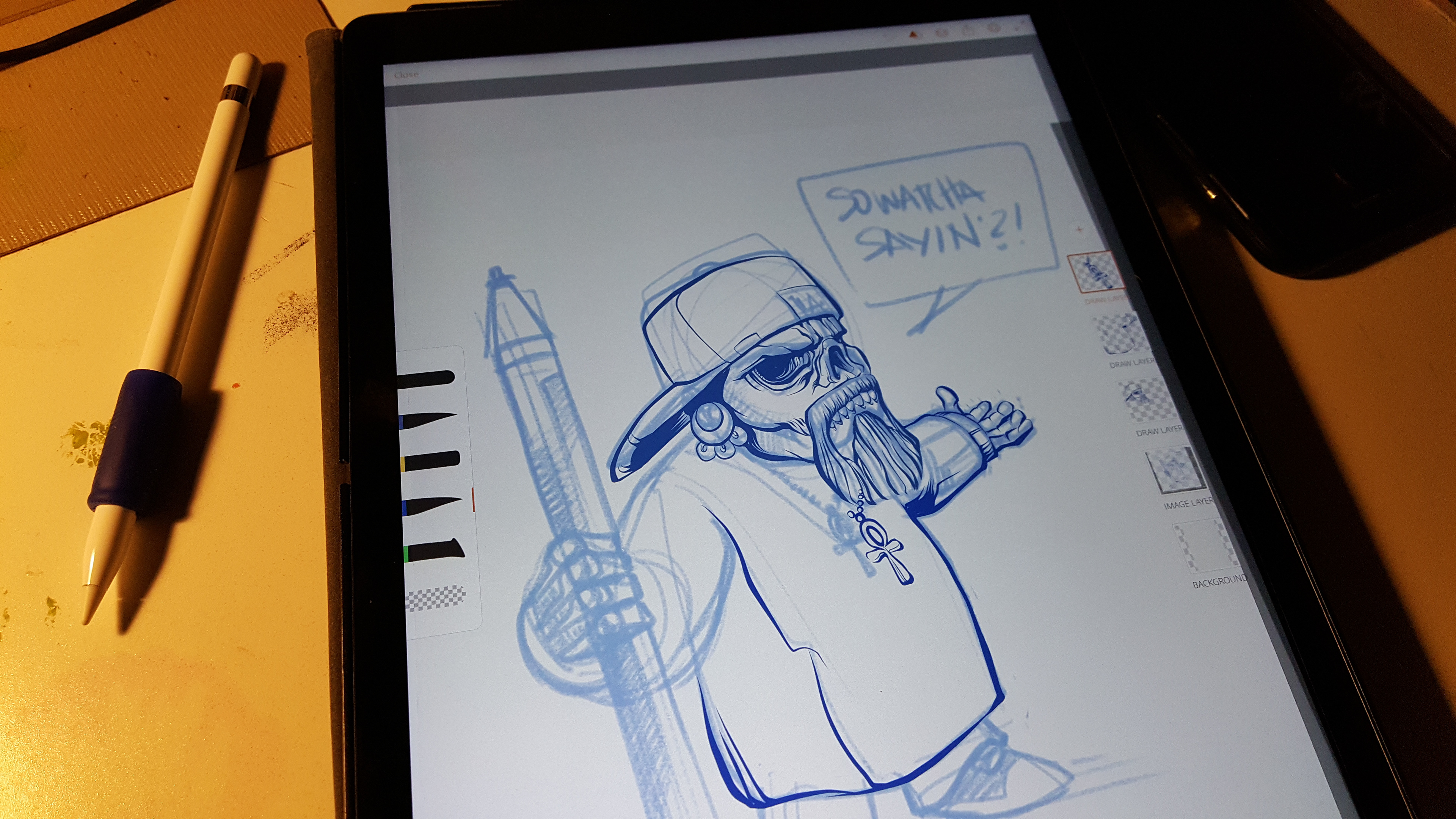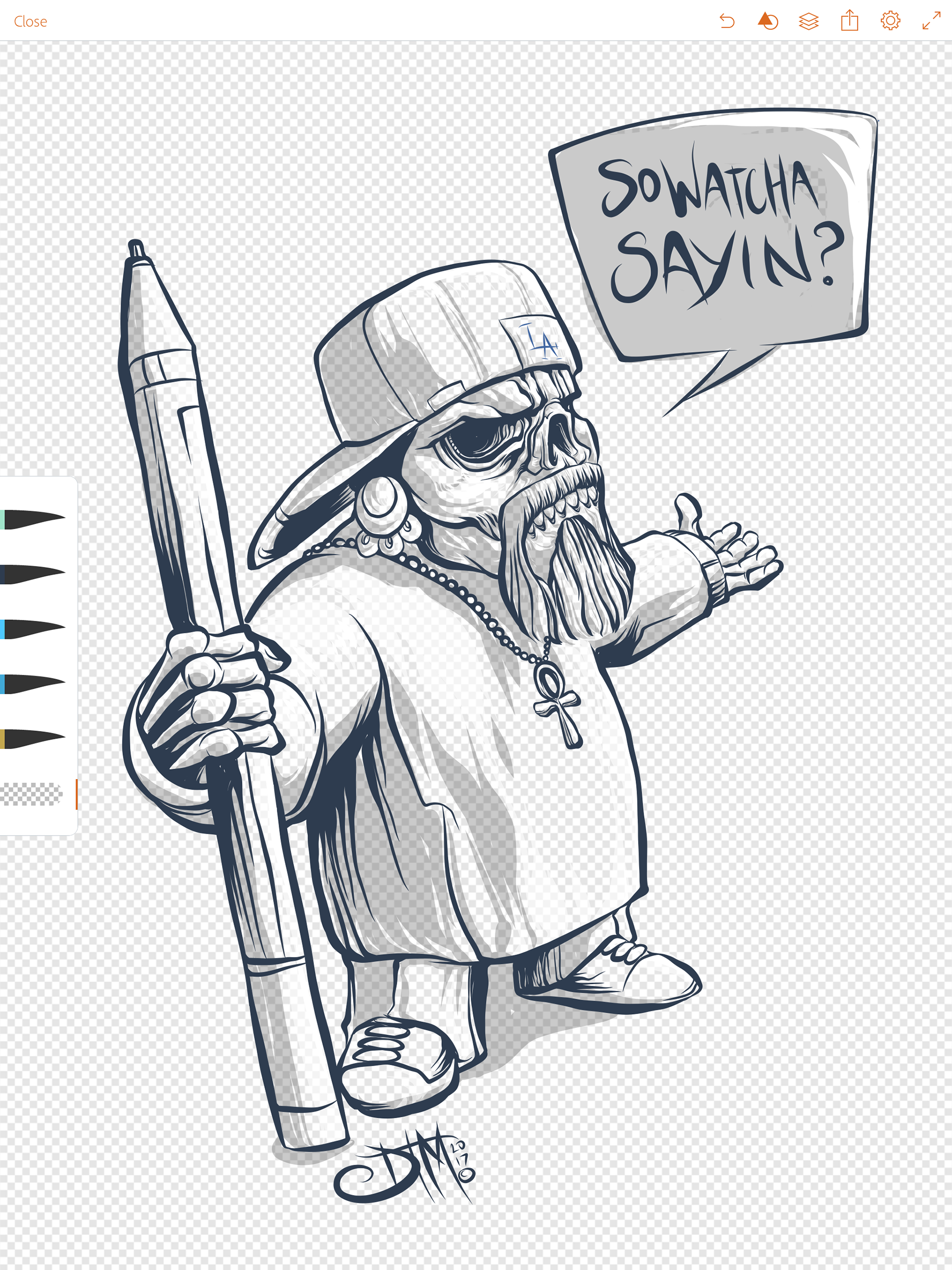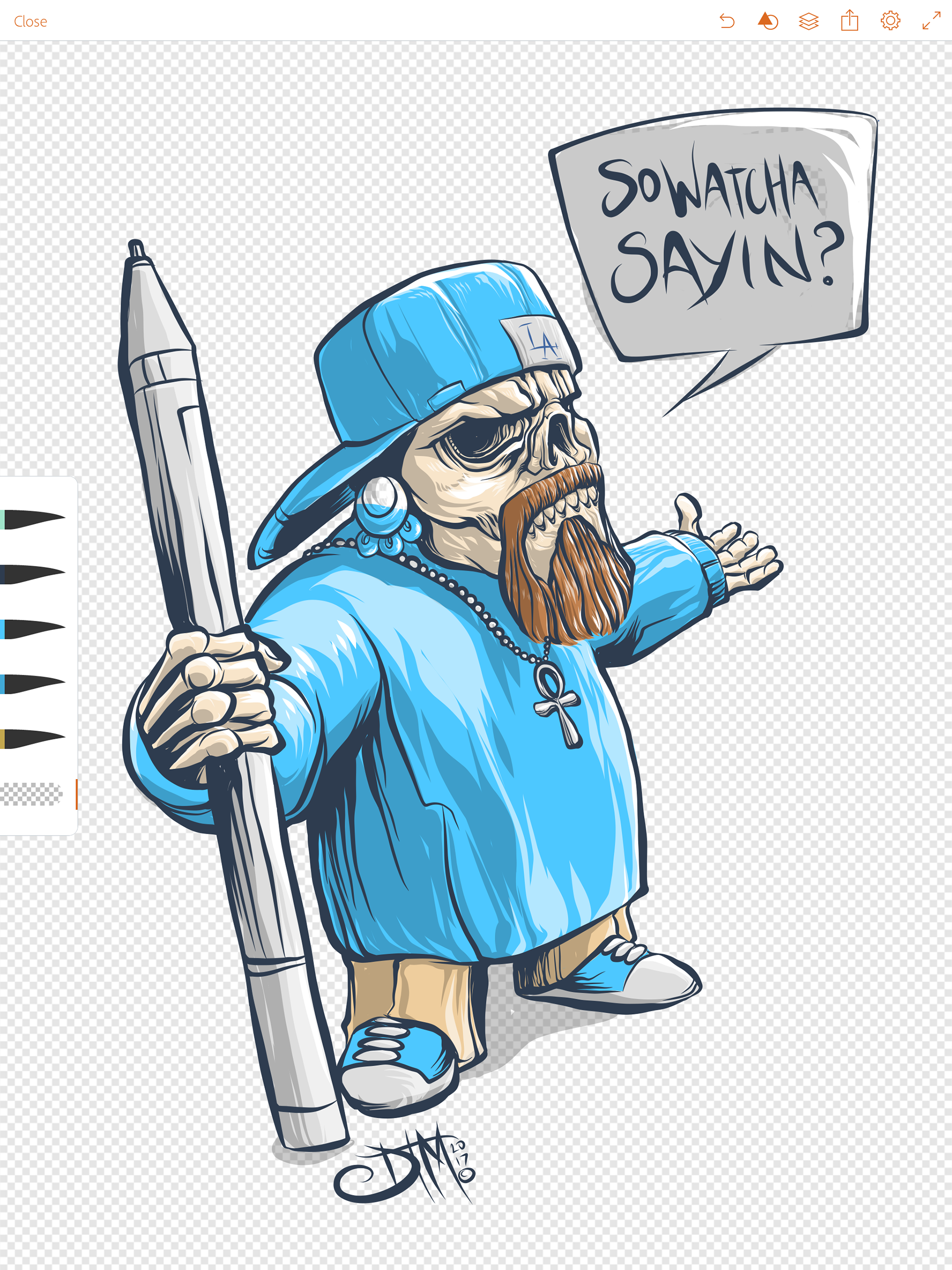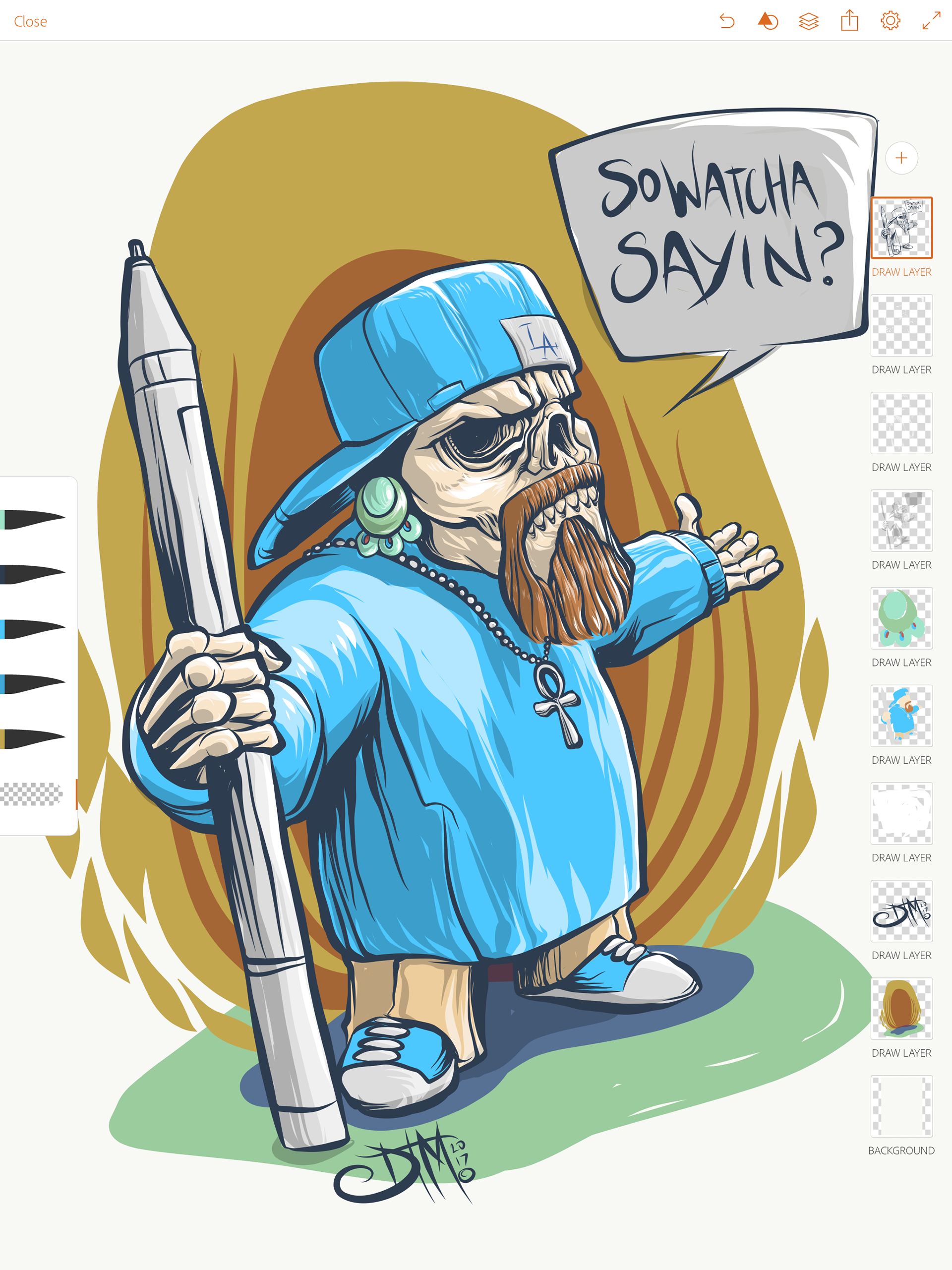 I start by importing the sketch into Adobe Draw and create a new layer to start the lines (inking) process. I continue with the shading to give the drawing a bit of volume before working on the flat colors. Lastly are the highlights and darker shadows. 
I like using Adobe Draw because the brushes have their own unique styles, it takes time to master but they become your friends once you get the hang of it.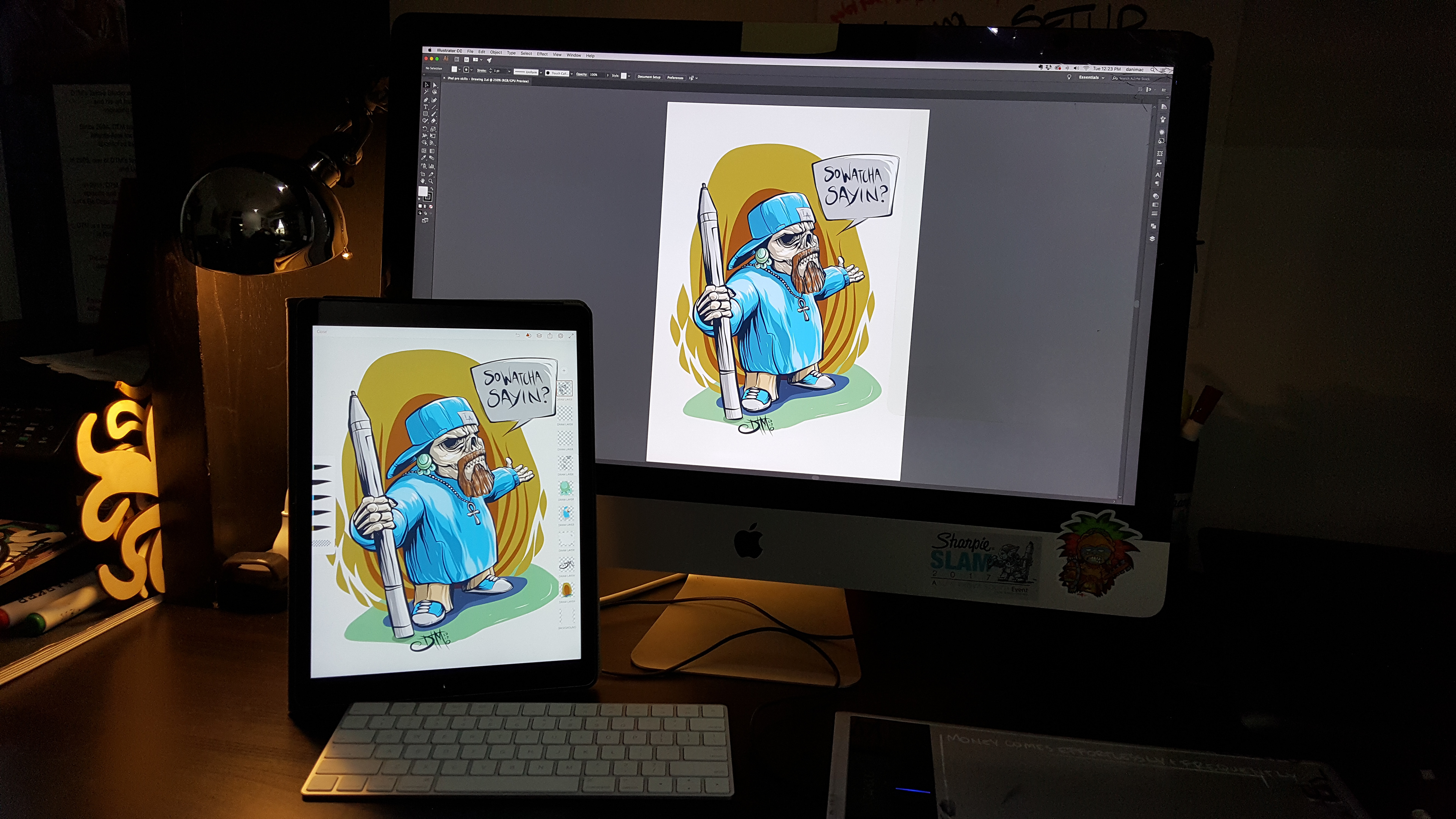 But wait, there is more! 
Now comes the export process from Adobe Illustrator Draw on iPad Pro to Adobe Illustrator on the computer. The Creative Cloud comes really handy during these times when with a tap of a finger you can transfer artwork from one device to another and keep on working. 
Once in Adobe Illustrator, I get to make tone and gradient adjustments, edit the size of the canvas and export to high res PNG for apparel and Poster printing so my fans can get their own copy.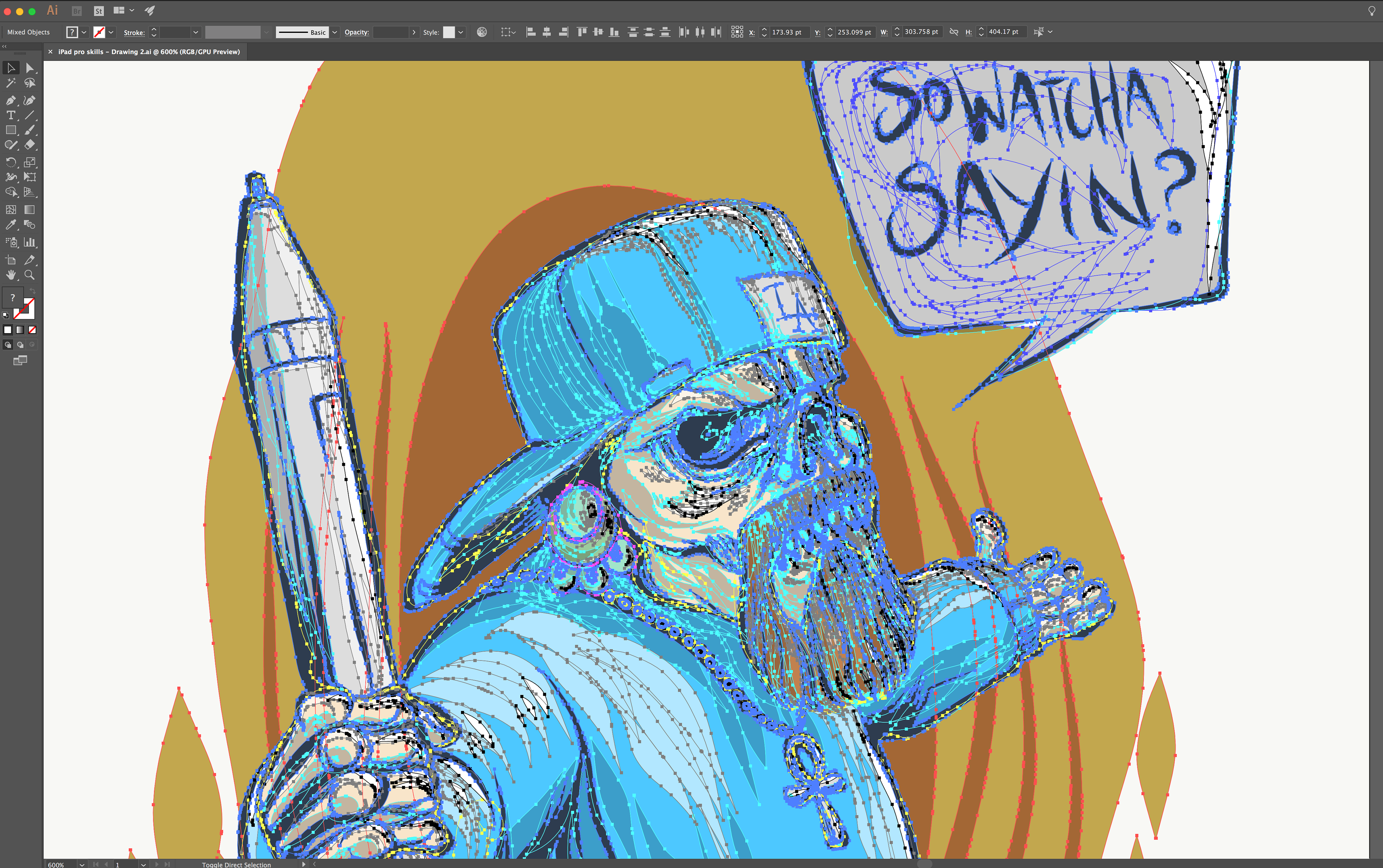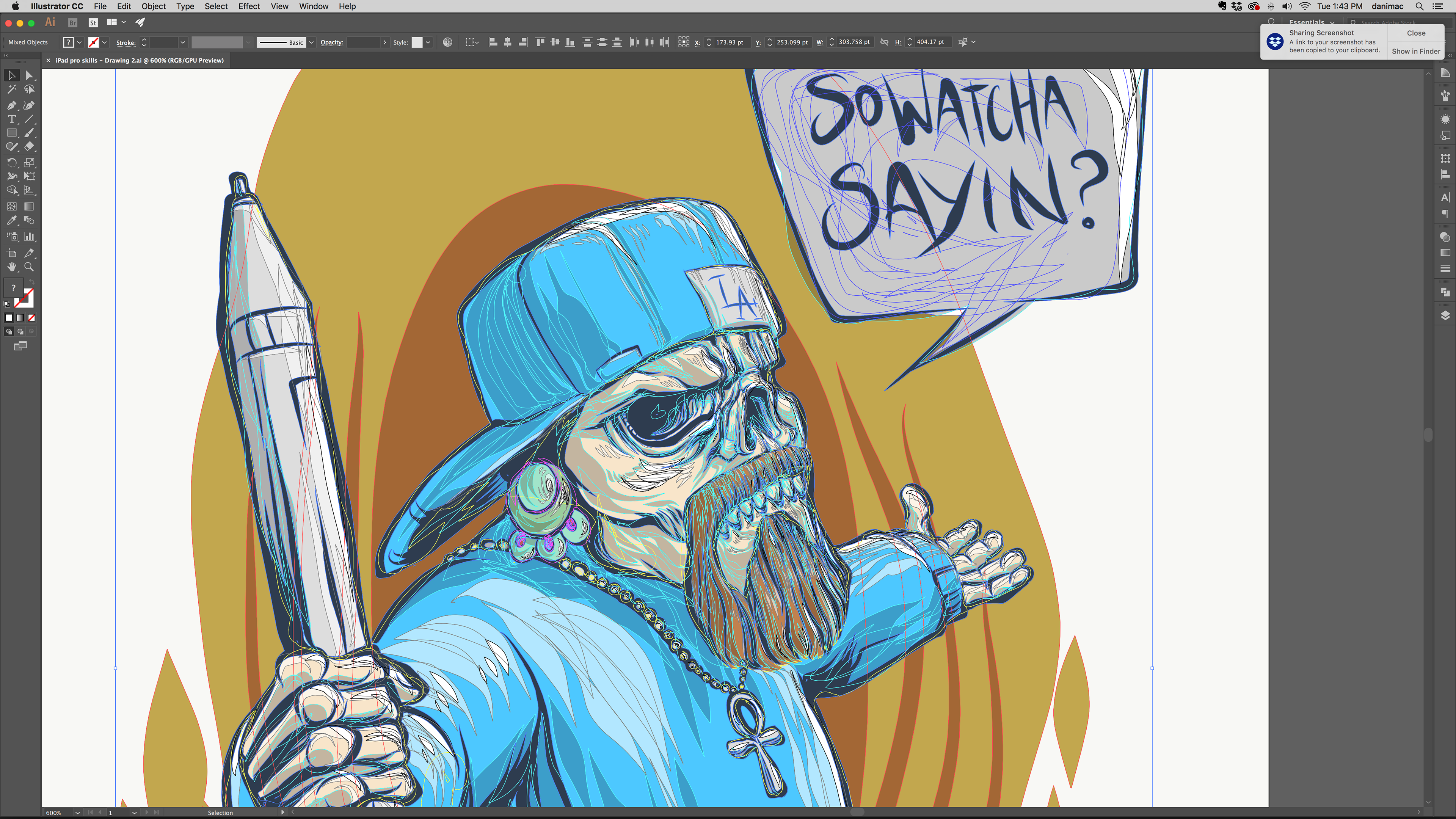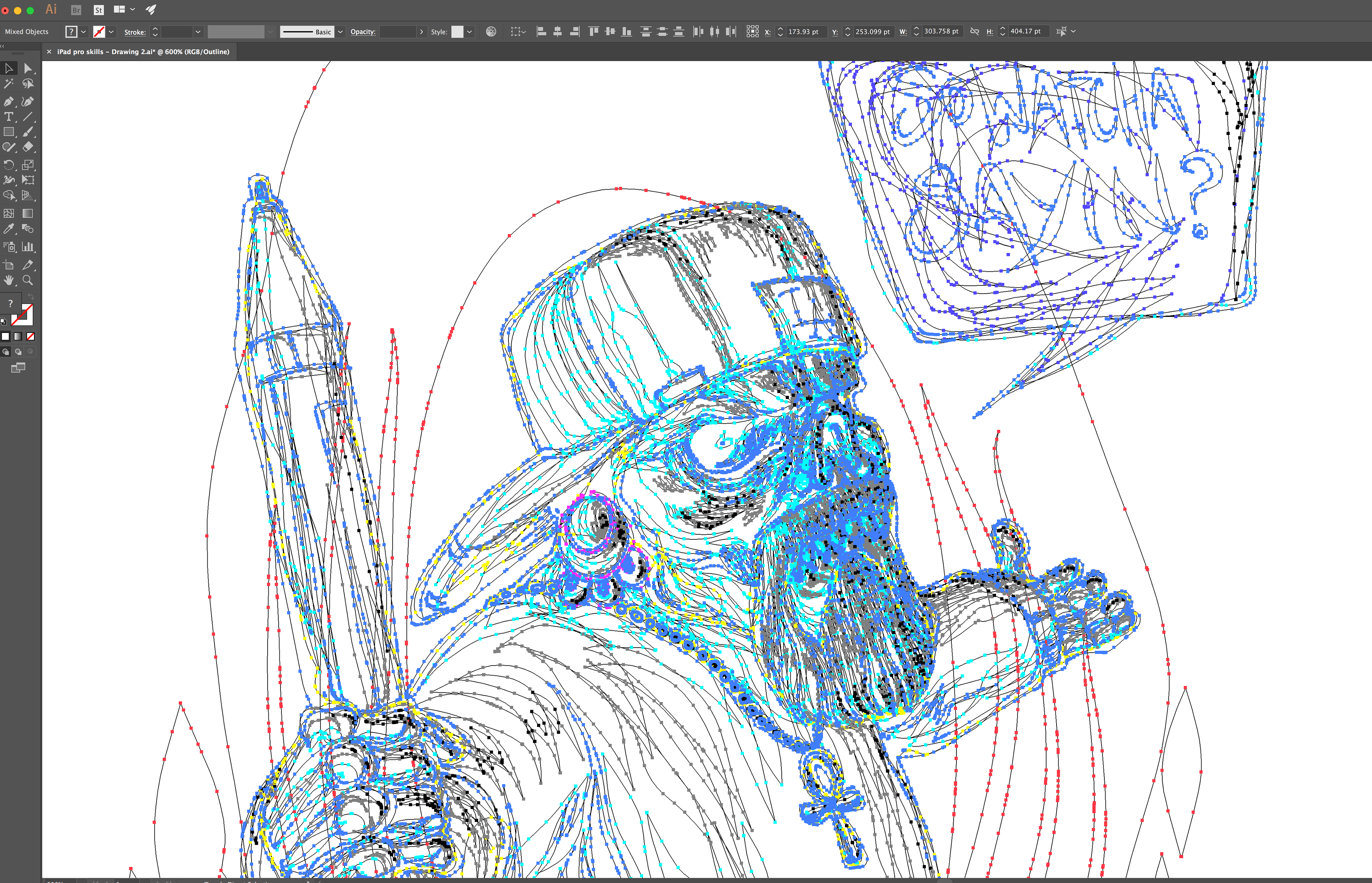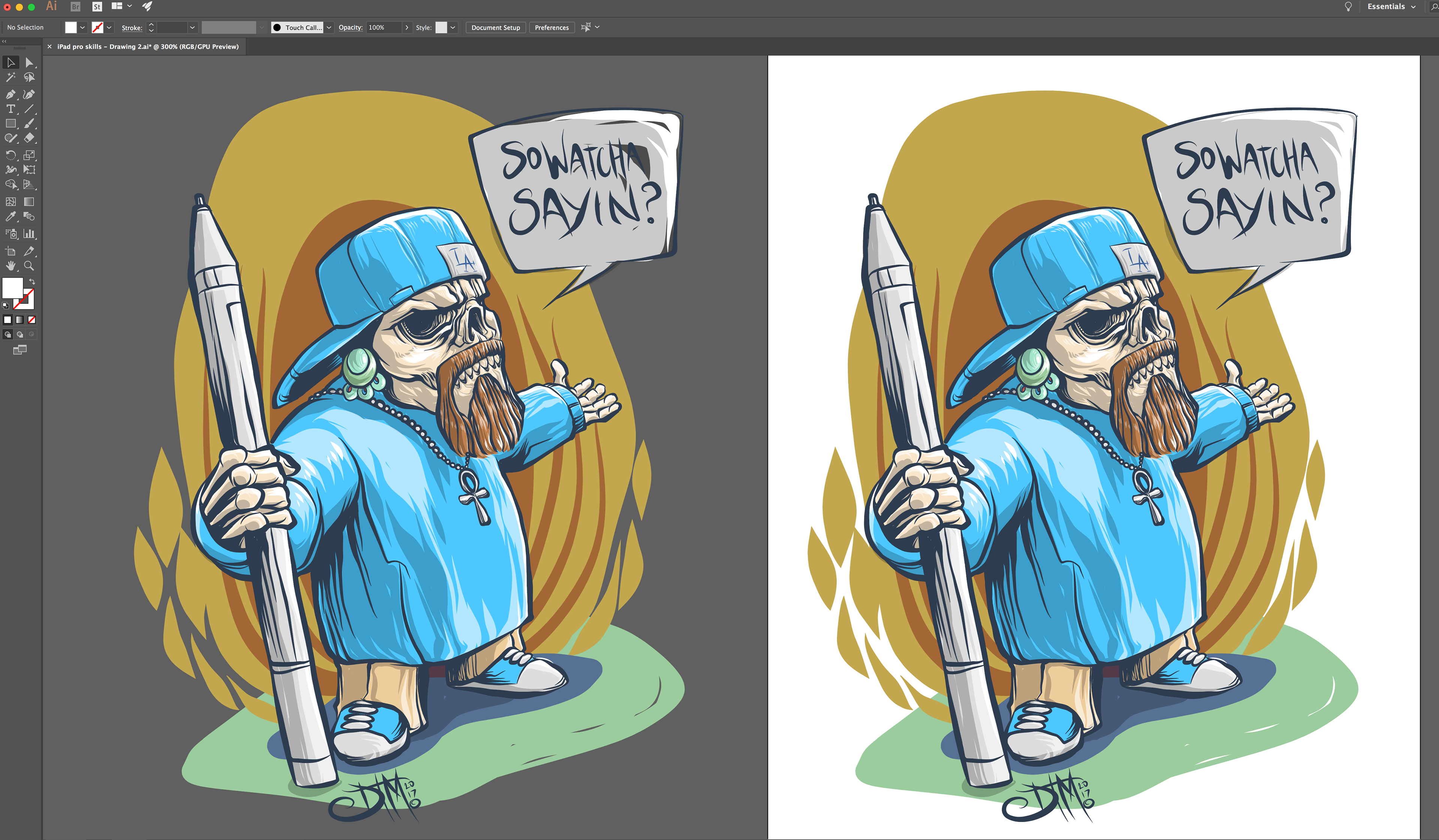 Thank you for checking out my work, please leave a comment or feedback and make sure you follow me on social medias